LSDJ - SAMPLE PACK
Here is a very simple LSDJ SAMPLE PACK. It contains roughly 17 basic instrument settings and has been tested and works very well imported into NANOLOOP for iPhone.

For more information on how to import these samples into NL4i - go HERE
---
Sample Song - Nanoloop for iPhone running the LSDJ sample pack and 1 FM pad channel as well.
DOWNLOAD BELOW!
---
NANOLOOP 2.5 SAMPLE PACK
Got inspired by one of my favorite chip tune artist's
"little-scale"
to compile a very quick nanoloop 2.5 sample pack. So, here it is. Works great with importing into nanoloop for iPhone. For more information on how to load these sample into NL4i - go
HEREDOWNLOAD BELOW!
Sample Song - Nanoloop for iPhone with nl2.5 sample pack + onboard instruments.
PLEASE NOTE | You are more than welcome to use these samples on your recordings, please just give (www.fallingforasquare.com) a shout on your release notes
Powered by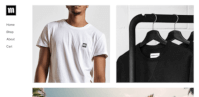 Create your own unique website with customizable templates.